How to Teach Bump and Run...and why.
Gents
Last Season I did an on line clinic for C-Rob. I touched on many different things about my Defensive Philosophies. Generally how we do more with less.
http://www.coaches-clinic.com/index.php/clinics/defensive-clinics/general-defense/38-the-less-is-more-approach-to-defense
One technique we have taught that we first learned from Clark and Malcom Robinson that used to frequent this Forum is Bump and Run.
We have had tremendous success with it over the years and currently have 3 former players playing College FB right now as DB's. The reason for this, according to them is when they got to HS their high quality Bump and Run skills won them a spot playing DB for their Varsity HS FB Teams. Their coaches were very pleased they knew how to do this so well…and it takes time to get REALLY good at it…so I say start em young!
Obviously this a Man technique. The negatives I hear are that it is easy to run off a CB playing Bump and Run and I agree…it is. We simply take away their Contain responsibilities and put that on other positions. Problem solved. The other negative is defending the Fade Route. It is only a negative if you are SEVERLY out matched and that has happened to us once or twice before. Good skills will make up for this negative and if you can…bracket the mismatch.
With the younger kids we will start them off playing a soft press. As they become more comfortable in their abilities they keep getting more aggressive until they are into full blown Bump and MAUL mode. We play our best all around skilled players at CB right from the get go. When they are Smurfs they are good at defending sweeps. As they grow up they become VERY good at defending the pass. So it is a progression that works out pretty well.
As Rex Ryan says…DB's that cant play Man, play Zone….and I agree…for many of the reasons listed in these slides.
The Drills are compliments of Clark with a few tweaks we like to do.
If you have ANY questions or thoughts please feel free to post them up.
Thanks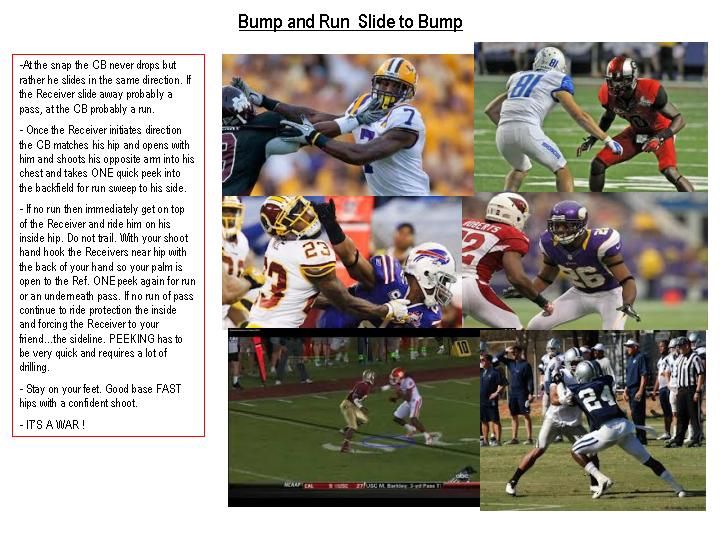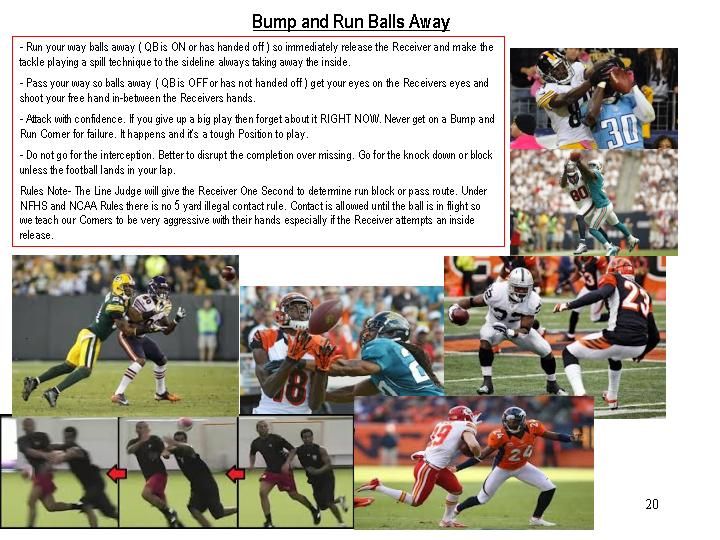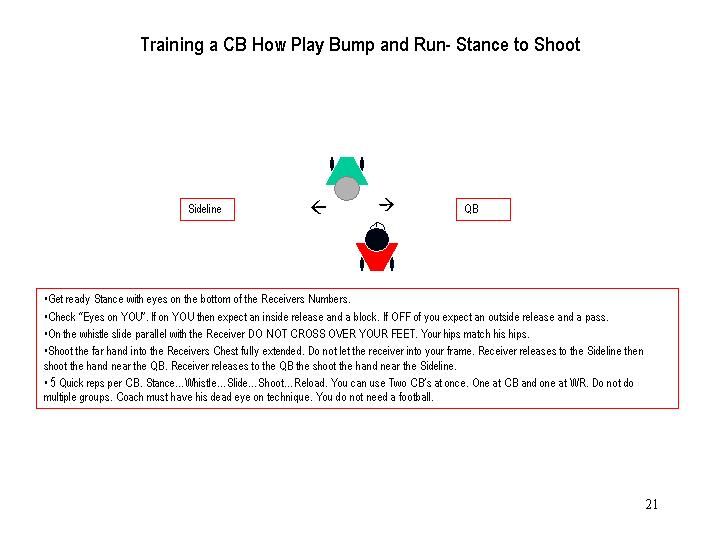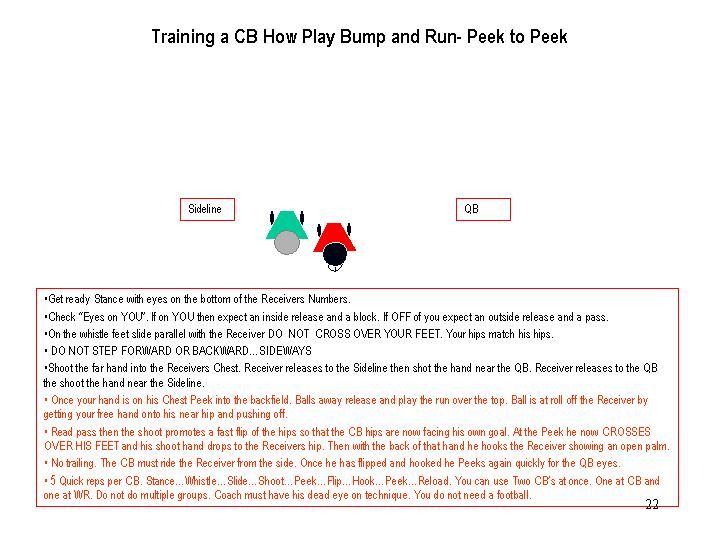 PS...Bill...whoa momma this Photobucket is a nice storage device. 😉 😉
What is beautiful, lives forever.